Thursday, November 17, 2005
First Local Hot Guy: RAMZ
Welcome to Local Hot Guys, where I feature the hottest non-celebrity guys.

Hot guys are everywhere. They are in your school, your neighborhood, even in your friendster/myspace network. That is why I decided to create a site specially for these Local Hot Guys to be recognize.

If you know of a hot guy in your area, e-mail yours truly (Bounce Baby) at localhotguys@yahoo.com.ph.

For our first local hot guy, let's meet

Ramz

.

He's in my myspace network. If you think he looks hot enough with his clothes on.
Wait 'till you see him flexing his assets.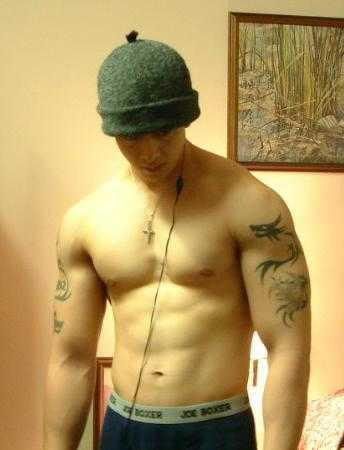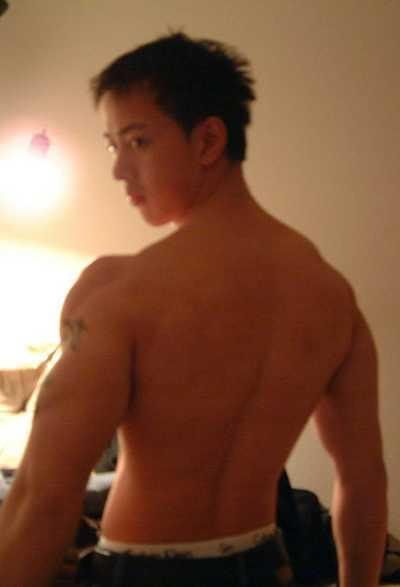 Ouch! That's hot!
You gotta admire that wonderful body of his. It's almost in Greek god status.
*****
So you find him hot? Show your love and leave a comment.
Or better yet, if you know of any hot guy in your locality, be it in school, neughborhood or in your network, make him popular on the net by e-mailing his pic and info to localhotguys@yahoo.com.ph. Simple isn't it?
Be hearing from yah!
XXOOX Bounce Baby
Comments:
Ahem! Its Ranz, not Ramz!!! Dolf (that's how I call him) is such big catch (I really mean BIG)... A very hardworking hunk with a hard bod(Yes, he is always HARD!) This kid-at-heart businessman knows how to use a microphone (but I LOVE his own "mic" Whew!!!) Yes folks, my man sings well, but forget about asking a sample or even just a line...
Seriously, I LOVE everything bout my Dolf... The time when he plays with his dog (Im referring to his pet animal), the way he cares for his family, when he cracks a joke(that would make your ears bleed)...
Let me just say that this guy has a tongue to die for... (He could speak English, Nippongo, Ilonggo, German and French). What a tongue!!!
Well, he claims that he dance well... Why not? (Just give him 5-meter radius clearance on the dance floor if you don't want to hurt yourself)
Please don't get mad if he suddenly hang-up in the middle of a phone conversation. For sure this guy has to attend on something important with his business (or he must be really busy eating bibingka or playing with his PS2 in his office) Argh!!!
If you want to meet this tough young man, you better know how to explain to him the word "behave", because it's simply out of his vocabulary. If you find think your 5-year-old nephew or niece is "MAKULIT"… You better make an escape plan in dealing with a gentleman who fell from "kakulitan" tree…
Ranz: Translation >>> Sweet, Makulit, Thoughtful, Makulit, Hard-working, Makulit, Intellectual, and (capital) NAUGHTY…
Post a Comment
<< Home